Nowadays, more and more older people who need employment compete with younger people for the same jobs. What are the problems this causes? What are solutions?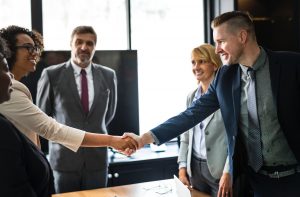 Today, the labour market is becoming more competitive than ever before, with increasing competition between candidates of different age groups. This has led to a number of problems that need to be tackled, as will now be explained.
Firstly, there might be an increase in the rate of unemployment among young job seekers. Compared to the young, older candidates often possess a rich source of experience and thus have an obvious advantage when it comes to the recruitment process. The younger they are, the fewer chances people have in job hunting, and this is the case of many Indian youths who are struggling to secure a job after graduating from university.
Secondly, the workforce will be less productive. Experience of older workers cannot be used to justify their low levels of productivity due to the constraint of health. Companies that employ senior workers are often at risk of having their business delayed because of the frequent sick leave of these employees. In contrast, junior workers tend to be more dynamic and more content with working overtime, which contributes to the success of their firms.
However, there are a range of available options to combat the issue. One remedy is that the government should offer incentives for older people and encourage them to retire. This will paves the way for young people to fill the vacancies created. Another measure is that companies ought to hire both junior and senior employees because a mix of experienced and energetic staff members can be extremely beneficial for them to grow.
In conclusion, various solutions can be taken to handle the problems caused by growing competition between young job seekers and their older counterparts.