Leaders and directors in an organization are normally older people. Some people think younger leader would be better. Do you agree or disagree?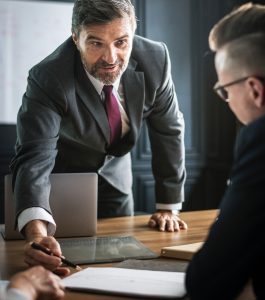 It is true that higher positions are prevalently held by aged members in many organizations these days. While some people believe younger people would demonstrate better leadership, it is in my opinion that senior managers possess more advantages over the young in leading a company.
To begin with, it is usually difficult for the young to compete with the old in terms of experience. Those who have gained adequate experience can more effectively manage to lead the individuals of an organization than those who do not. The reason for this is that business matters often require the people in charge to have not only the knowledge of coping with problematic situations but also strong nerves to calmly find a feasible solution. As a result, years of experience in a relevant position tend to make the elderly better candidates than those who are relatively young and new to the tasks.
Another advantage belonging to aged people is that they are likely to receive more support from the people in an organization. As the time spent working with the staff of the senior is often longer, they can understand their colleagues better, achieving more popularity. It is interpersonal communication skills and approval of other people that can tremendously affect the success of a leader. Younger members, on the other hand, will need more time to make contributions over time to prove themselves worthy.
In conclusion, I believe that critical positions of authority should be given to senior staff members for the certain reasons mentioned rather than the young.